Main content start
About the College
The HKU SPACE Po Leung Kuk Stanley Ho Community College was established in 2005, under a Joint Venture Agreement between the HKU School of Professional and Continuing Education (HKU SPACE) and Po Leung Kuk (PLK), with the aim of providing high quality tertiary education opportunities. Since its inception, the College has developed into a well-accepted institution providing quality sub-degree education.
The College has received a donation from businessman and philanthropist Dr. Stanley Ho, to support its teaching and learning activities, and the whole person development of our students. In appreciation of Dr. Ho's contribution and generosity, the College has been officially renamed as "HKU SPACE Po Leung Kuk Stanley Ho Community College (HPSHCC)" in 2015.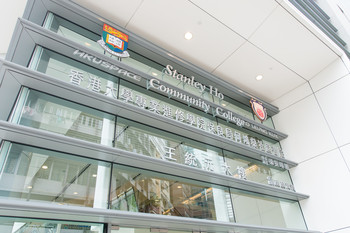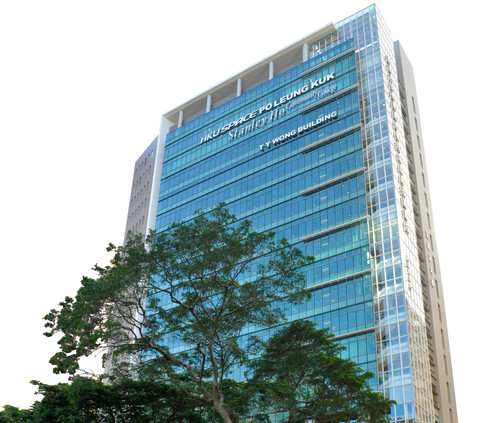 HPSHCC currently offers 18 sub-degree programmes leading to awards within the University of Hong Kong system through HKU SPACE. The College has over 13,800 graduates, and in recent years more than 70% of its graduates successfully articulated to undergraduate studies.
Riding on the proven success and accomplishments in the past years, the College embarked on a milestone development in 2021—the pursuit of academic accreditation. A fruitful result has been achieved: The College is developed as an awarding body of academic qualifications at the sub-degree level i.e. HKQF Level 4. Starting from the 2022/23 academic year, the College has first launched two Higher Diploma programmes leading to HPSHCC awards. The two new programmes, namely Higher Diploma in Applied Health and Rehabilitation Care and Higher Diploma in Applied Intelligent Technologies, are accredited by the Hong Kong Council for Accreditation of Academic and Vocational Qualifications.
The University of Hong Kong School of Professional and Continuing Education (HKU SPACE) was established in 1956 as the University's Department of Extra-Mural Studies. It is a major provider of professional and continuing education in Hong Kong, and has assumed a very significant role in this regard throughout the years. In 2000, it extended its services to a wider community and established its own Community College. All academic programmes offered by the HKU SPACE Po Leung Kuk Stanley Ho Community College (HPSHCC) and the HKU SPACE Community College are of comparable standard and the awards issued are of equal standing.
Po Leung Kuk was established in 1878 by a group of local Chinese to protect women and children, innocent and vulnerable members of the community. Over the century, Po Leung Kuk continues to expand the scope of its services and is now Hong Kong's leading social service organization and fundraiser.
The Kuk has 120 educational services units which are operating on a non-profit making basis. The Kuk's educational services units include a community college, a quality private independent school, aided secondary schools, Direct Subsidy Scheme secondary schools, aided primary schools, Direct Subsidy Scheme primary schools, private primary school, kindergartens, special schools with boarding facilities, education services centres, English learning centres, Pre-primary Education Services Centre, Central Library cum Resource Centre, Education and Research Testing Centre and Central Campus TV.There are about 45,000 students.