Main content start
Entrance Scholarship for Po Leung Kuk Affiliated Schools 2024-25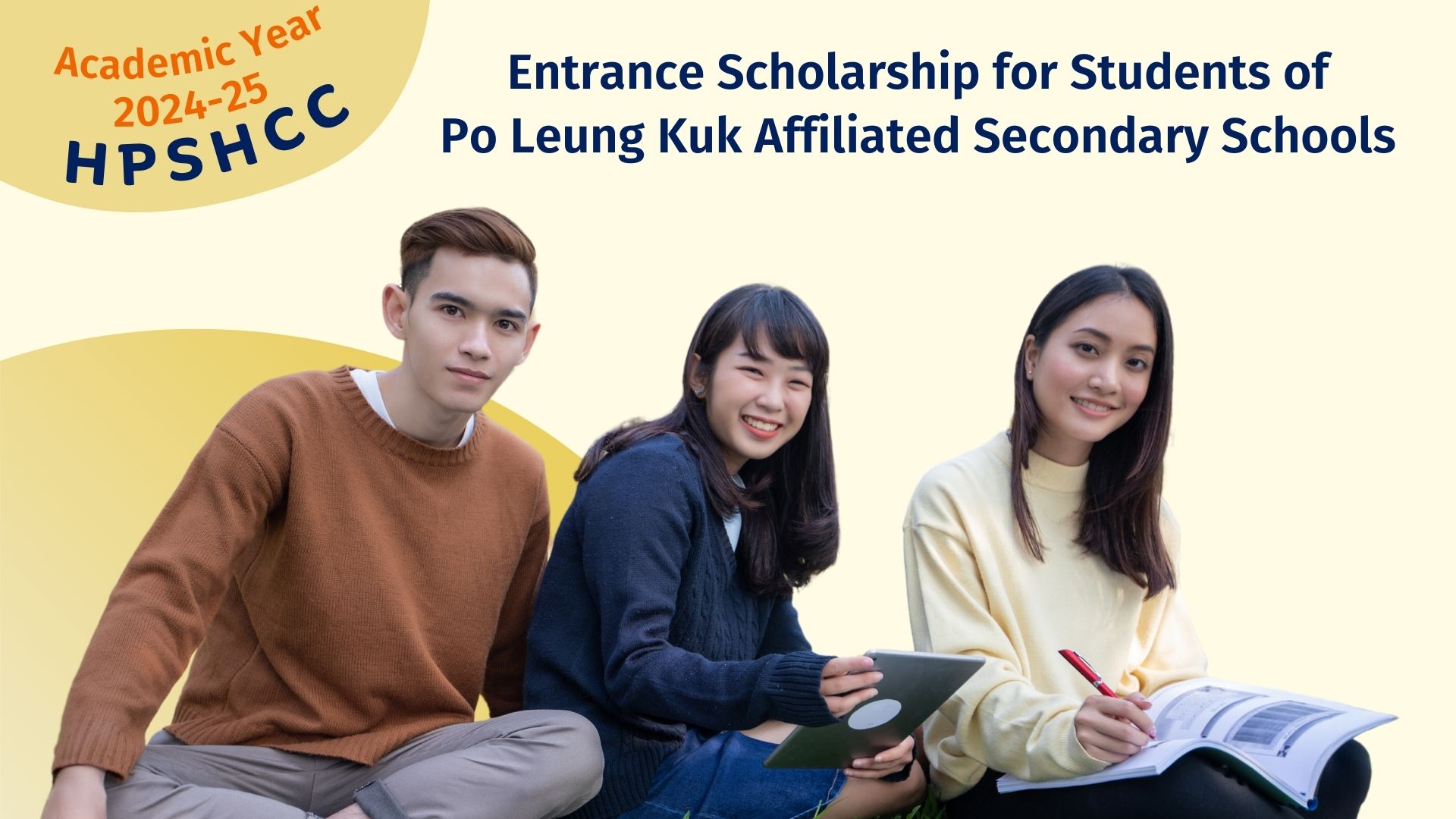 Graduates of the current year from Po Leung Kuk affiliated secondary schools will be waived for $150 application fee from now on till the end of the admission period. They could also be awarded the Entrance Scholarship after successfully admitted to HPSHCC.
| | |
| --- | --- |
| Associate Degree / Higher Diploma Programmes | Diploma in College Foundation Studies Programme |
| Entrance Scholarship up to HK$10,000 | Entrance Scholarship up to HK$5,000 |
ACT NOW!
Please note:
The scheme is applicable for paper applications only.
The application form of this scheme is only applicable for the application of a maximum of 2 choices of programmes offered by HPSHCC.
The application form should be mailed or delivered to the College Office (16/F, Admissions Team, HKU SPACE Po Leung Kuk Stanley Ho Community College, 66 Leighton Road, Causeway Bay, Hong Kong).
If you have any questions about this scheme, please contact the College Office at 3923 7000.